Standards can help ensure that the care you are responsible for is safe, effective and based on current evidence.
Standards are often referred to as many other things, among them:
protocols
guidelines
guidance
best practice statements
benchmarks.
Standards and guidance should be presented in the following ways: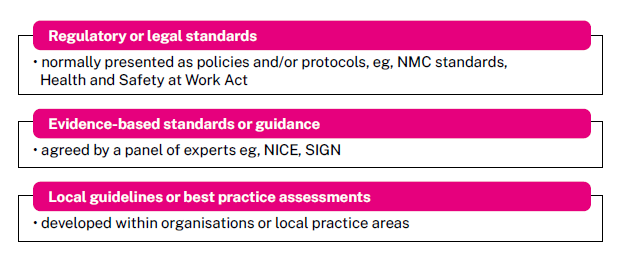 Accountability
All health care workers are expected to perform as competently and safely as they can in these circumstances. They must also inform a more senior member of staff, such as the registered nurse assigned to care for the individual and leading the team, or the nurse in charge of the shift, when they are unable to perform competently and/or safely.
Delegation
Due to the changing context and models of care evolving as a result of the pandemic, there may be more delegation required, and it may be taking place in a busy and challenging environment.
Registered nurses are responsible for managing the nursing care and are accountable for the appropriate delegation and supervision of care provided by others in the team.
For more information go to:
Accountability and delegation in practice
Delegation - The Nursing and Midwifery Council.
Nursing Workforce Standards
The RCN has created Nursing Workforce Standards to explicitly set out what must happen within workplaces to ensure the delivery of safe and effective patient care. These are grouped into three key themes:
Responsibility and Accountability
Clinical Leadership and Safety
Health, Safety and Wellbeing
As a registered nurse, it is expected that you will know and understand your responsibilities to ensure that:
regulatory standards and legal policies/protocols are adhered to
guidance, best practice and benchmarks inform your practice decisions and interventions.
It is important that you consider how you will react in a situation where you, your team or the situation causes you to question the standard or guidance that exists.
Do not be tempted to take a risk that could harm you, your team, your organisation and most importantly your patient.
Reflection
Reflect on a situation in which you have or been involved with a difficulty or challenged a decision.
How did you use your clinical judgement?
How was the decision informed by knowledge and understanding?
How did standards and guidance influence the decision?
Did the final decision feel right?
In particular, reflect on your intuition/instincts - do these influence your clinical judgement?
The RCN has developed a guide to make it easier for you to assess whether a situation you've witnessed or experienced should be raised as a concern, and to support you through the process of reporting it.
Take me there
It is entirely possible that you will make mistakes. If you do make a mistake, report it to your preceptor or the nurse in charge. It might be difficult, but putting patient safety and honesty first is vital.
Tell me more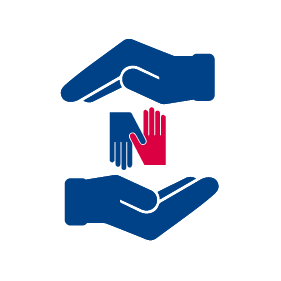 Patient safety and human factors 
Watch the short film about the case of Elaine Bromiley. This demonstrates the importance of candour and also of raising concerns that we can learn from our mistakes. Then visit the Raising Concerns page in Starting Out for our analysis.
Watch the film